The Villas
Step into a sanctuary of calm in your own idyllic retreat
Staying in private villas is the perfect way to spend your holiday. It gives you complete freedom and your very own secluded space in which to relax and unwind.
The ocean-view villas set amongst a tropical garden are an outstanding location, commanding an unforgettable vista of stunning views of the lush island and beautiful bays.
The villas are situated only a few minutes drive from both the main town of Port Elizabeth and the nearest beaches.
Stylishly furnished, the contemporary decor creates a serene and comfortable atmosphere. Glass French doors open up a large part of the living area to permit maximum enjoyment of the terrace and pool facilities.
Sun drenched days can be whiled away taking a swim in the infinity pool, soaking in the spa, lying in a hammock, indulging in a massage or exploring the island and it's beautiful beaches at your leisure.
Warm evenings can be spent sipping cocktails and dining on the terrace or enjoying the local night life.



Villa One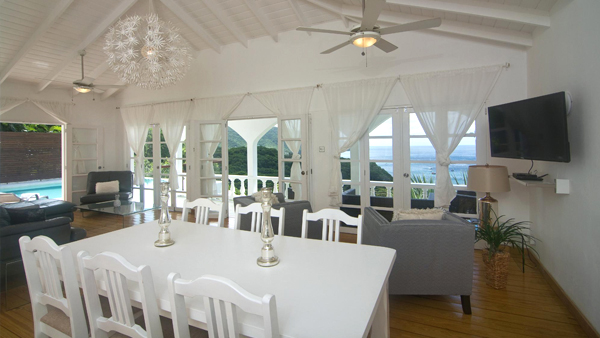 Villa Two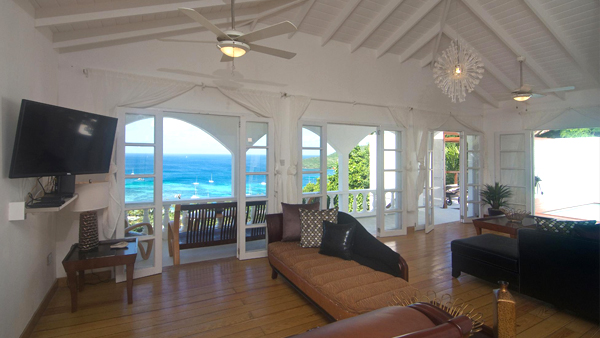 Just Amazing
"Both of the villas are absolutely beautiful, lovely furnishing and everything that one would want for a great stay. Pool was adorable with fabulous views which we never tired of. The villas are about a 10 minute walk from town and a bit further to the beach, however local taxis are very cheap and could not do enough to help. Local beaches are beautiful and always somewhere to eat and drink. Cannot recommend this enough - loved it."
Crissyonline, Rochford, United Kingdom
View all our reviews on Trip Advisor