Exclusive Additions
Unique and exclusive additions to your Octopus experience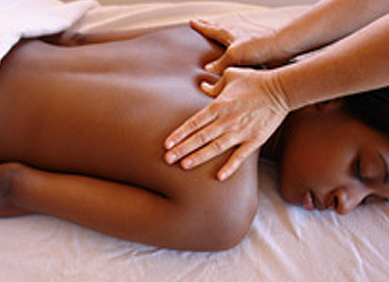 Health & Well-Being
Enjoy the luxury of having spa treatments in the privacy of the villa. Choose from a range of treatments including facials, massage, manicures and pedicures.
Go on... pamper yourself or that special someone.
The perfect Caribbean paradise, best villa on Bequia
"My partner and I had heard of the hidden little gem of an island, Bequia, and decided to book with Octopus. On arrival, we could not fault the service from the pick up at the airport to the final adjustment of plans on our part to postpone a trip off the island for a couple of days. The villa offered everything we needed to wind down from living and working a busy city life and could quite have happily stayed there for the whole two weeks. It had luxury surroundings both inside the clean and very sufficient villa to the spacious outside area with the beautiful and charming view from the balcony, and then there was the infinity pool, the ideal stress buster!
If Bequia is the hidden gem then Octopus is it's secret diamond."
Charlie T, London, United Kingdom
View all our reviews on Trip Advisor

Champagne Picnic
A surprise or a romantic gesture.
A Champagne Picnic can be arranged for any time you would like, either whilst cruising on the yacht or at one of the peaceful beach locations in Bequia.
Cookery Classes
Caribbean cuisine is renowned for its colourful and vibrant tastes. Learn how to prepare delicious Caribbean dishes in the comfort of the villa before enjoying the fruits of your labour with family and friends around the dining table or on the terrace.
From locally caught lobster (when in season) to traditional Callaloo or Salt-fish with breadfruit, take home the taste of the Caribbean.
Celebration Hamper
To celebrate your holiday in style, or a special occasion we can put together a celebration hamper. This can contain items such as Champagne, fine wine, chocolates and flowers or we can even arrange a celebration cake.
Private Villa Jump-Up
Celebrating a special occasion? What better way to enjoy a balmy Caribbean evening than in the garden of your own villa, with cocktails and a local band or musician.
Combined with cuisine of the Octopus chef and the joyful sound of steel drums or your favourite reggae tunes, you have the ingredients for an unforgettable evening in a unique and private setting.
Sunset Cocktails
The perfect way to watch the sun go down, take a private cruise on the Yacht around the bay with cocktails and canapes.
Bringing an unforgettable end to a wonderful day.