Day Cruise - Lunch and Sunset Sail
Lunch and Sunset
Itinerary
11.30 pm - Arrive at the dingy dock in front of the Gingerbread Café to be greeted by one of the Octopus crew.
Set sail out of Admiralty Bay, past Moonhole and West Cay, to Petit Nevis, a private tropical island approximately 70 acres in size, just a short sail from Bequia.
This beautiful, uninhabited island is lined with coconut palms and the nearby reefs are ideal for snorkelling.
1pm - Anchor in the natural harbour on the south of Petit Nevis.
Swim in the clear blue sea, snorkel the coral reef or explore the beautiful island. Lunch is served on board. Tropical pineapple chicken, served with a variety of salads, fresh bread and local fruits. All accompanied by chilled sparkling wine.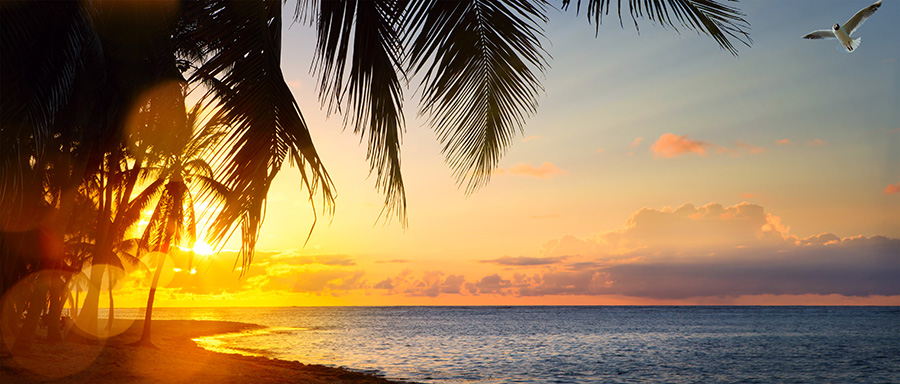 Take a swim from the boat or relax on deck before we depart.
5pm – Set the sails, take the helm or just enjoy the cruise past the island of Isle de Quatre and the east coast of Bequia, taking in the beautiful coastline, villages and bays on the way. Look out for flying fish, dolphins and whales.
Out past West Cay to enjoy the spectacular sunset – you may even see the greenflash! Canapes are served along with sundowners.
6pm – Arrive in Bequia.
Enjoy the Grenadines without the crowds
Maximum 10 guests
US$ 125 pp all inclusive
(Sailing every Monday)
Great day out sailing
"We went as a couple on the trip to Tobago Cays, and had a fantastic day! We were lucky with the weather and had a pleasant breeze and sunshine. The boat was comfortable with most of us sheltering from the sun under the large awning at the back. Food and drink was great and pretty continuous! Crew of 3 were helpful and knowledgeable and made the trip very pleasant. Stopped at the Cays for about 2 or 3 hours, plenty of time for 2 snorkelling trips and a leisurely lunch. You're almost sure to see turtles! Would definitely recommend."
Philip G
View all our reviews on Trip Advisor